---

Handcrafted sausage can be made from many recipes. At Flocchini Family Provisions, our sausages are simple. Made with the fewest ingredients possible, we focus on using whole muscle meats and only the finest herbs.
Products available from MacDonald Meat Co:
BULK RAW SAUSAGE MEAT
Bulk Sausage is available in 2/5 lb cases in the following recipes: COUNTRY, MILD ITALIAN, HOT ITALIAN, CHORIZO, MEXICAN CHORIZO and BASQUE CHORIZO
BREAKFAST PORK SAUSAGE
Breakfast Pork Sausage Links can be purchased in the following sizes: 8-1, 13-1, 16-1 and Buffet Links are available in 8-1 or 16-1
Breakfast Pork Patties come in 2, 3, 4 and 6 ounce sizes
RAW SAUSAGE LINKS
Flocchini Sausage raw links prepared in hog casing are available in MILD and HOT ITALIAN, MILD ITALIAN with PEPPERS & ONIONS, BASQUE CHORIZO and BRATWURST
RAW SAUSAGE ROPES
Raw sausage ropes can be purchased in MILD ITALIAN, KIELBASA, BASQUE CHORIZO, HOT SAUSAGE, CHICKEN ITALIAN and CHICKEN BRAT with CHEDDAR & JALAPEÑO
Flocchini Family Provisions has been using a smokehouse for our favorite european recipes for decades. In this category you can be sure to find your favorite:
ANDOUILLE
MILD ITALIAN KNOCKWURST
BOCKWURST
HOT SMOKED COLLAGEN LINGUISA
BRATWURST
HOT SMOKED SKINS POLISH
CHORIZO
SMOKED PULLED PORK
BRATWURST with CHEDDAR & JALAPEÑO
BEER BRATWURST with CHEDDAR
CHICKEN APPLE BRANDY
CHICKEN BRATWURST with CHEDDAR & JALAPEÑO
---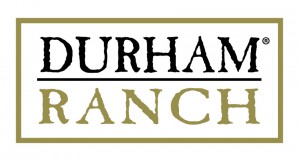 Durham Ranch has a unique line of exotic sausages unmatched by the competition. From alligator to wild boar, choose from an array of smoked or seasoned specialty and exotic game sausages to spice up a pasta dish or add unique flavor to a BBQ. For a full line of sausage products, see the exotic section of the product brochure.
Products available from MacDonald Meat Co:
Alligator Andouille Sausage
Alligator Seasoned Sausage
Antelope Smoked Sausage
Antelope Seasoned Sausage
Bison Smoked Sausage
Bison Seasoned Sausage
Duck Smoked Sausage
Duck Seasoned Sausage
Elk Seasoned Sausage
Elk Smoked W/Jalapeños& Cheese
Elk Seasoned Sausage
Kangaroo Seasoned Sausage
Ostrich Seasoned Sausage
Pheasant Seasoned Sausage
Rabbit Seasoned Sausage
Venison, Elk & Wild Boar Rope Sausage
Venison Smoked Sausage
Venison Seasoned Sausage
Wild Boar Country Sausage
Wild Boar Smoked Sausage
Wild Boar Seasoned Sausage