---
---
Waking up to delicious Flocchini Sausage on Game Day is a winning idea!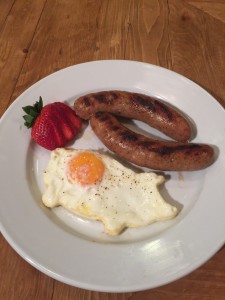 That's what Chris and Joanne Flocchini shared this morning on MyNews4's morning edition of the news. .. Tips and suggestions for easy to prepare and crowd pleasing dishes made from locally handcrafted Flocchini Family Provisions Sausages.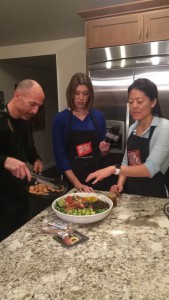 Visit www.flocchinisausage.com for recipe ideas and be sure to register to win a Game Day Sausage Spread on the #flocchinisausage Facebook page.
---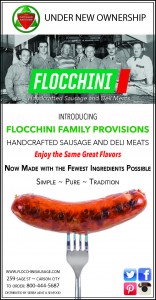 It's almost time for the Big Game! To celebrate, Flocchini Family Provisions (formerly known as The Sausage Factory) has announced the launch of their line of handcrafted sausages made with the fewest ingredients possible.
Even better, we're giving away a Flocchini Sausage party spread fit for the hungriest fans!
Visit our Flocchini Sausage Facebook page and let us know what you think. While you're there, enter to win a spread for your Game Day party – after all, the biggest football game of the year is almost here and no party is complete without lots of links!
We'd love it if you helped us spread the word to your friends and followers!
We're sharing recipes and more on our social channels and our website FlocchiniSausage.com.
● Facebook: Facebook.com/FlocchiniSausage
● Twitter: @FlocchiniMeats
○ #FlocchiniSausage
● Instagram: @FlocchiniSausage
○ #FlocchiniSausage
● Pinterest: Pinterest.com/FlocchiniMeats
---
Wholesale Beef Demand Update
---