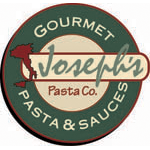 Old world techniques, cutting-edge technology and a burning passion to be the best have made Joseph's Gourmet Pasta & Sauces the nation's leading makers of pasta and sauce products. They work under the motto of, "It's What's Inside That Counts". Producing more than 300 varieties of pasta and sauce products, with new items being developed daily, Joseph's will continue to be the leader in this category.
Products available from Sierra Meat and Seafood:
Egg Fettuccini
Egg Tagliantini
Lasagna Egg Sheets
Ravioli: Wild Mushroom, Four Cheese, Lobster, Veal, Butternut Squash
---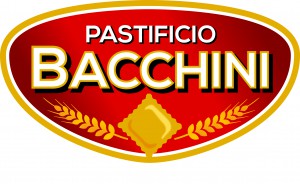 Welcome to the world of fresh pasta. This is the real thing: made in Italy, with Italian ingredients, for the best American restaurants. Our ingredients are packed with flavor and are lovingly handled: fresh eggs, durum wheat semolina, the best traditional Italian cheeses, fish, shellfish, and crisp, firm vegetables. You'll find abundance and variety in every format we've created. In our range you'll find a lot more than traditional pasta like tortellini and ravioli. Pastificio Bacchini will surprise you with new creations, too. Fresh pasta with flavorful fillings that'll really grab your attention, like pear and cheese. Or ricotta and asparagus tips. They're just waiting for your recipes. And your customers are just waiting to try them.
Products available from Sierra Meat and Seafood:
Gnocchi Caserecci alla Zucca Surgelati (Traditional Gnocchi with Pumpkin )
Grantortello con Funghi Porcini (Grantortello with Porcini Mushrooms )
Fiocchi Formaggio e Pere (Fiocchi Cheese and Pears )
Garganelli Romagnoli
Cappelletti Romagnoli